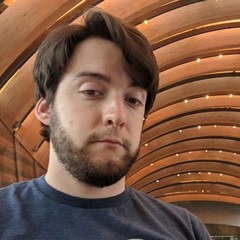 Dylan Craig
3D Artist
Fayetteville, AR, United States of America
About
Dylan graduated from the University of Arkansas with degrees in Visual Design and Computer Science. He has worked for the several years with a medium-sized team at the University of Arkansas making 3D educational games in the Unity engine to be used for university courses
Environment creation and material development are what Dylan is most passionate about, but working in a small team environment has required a wide variety of tasks at different times. Dylan has worked on environment, character art, shader development, GUI, particle effects, concept design, and even a little level design and layout.
Skills
Texturing
PBR Texturing
Digital Sculpting
Environment Modeling
Particle Effects
Prop Modeling
Graphic Design
Shaders
Software proficiency
Photoshop

Maya

ZBrush

Unity

Quixel Suite
3DCoat

xNormal

Knald
Illustrator

Cinema 4D
Productions
Video Game

Saeculum: Lives of the Romans

Year

2014

Role

Environment Artist

Company

Tesseract Interactive - University of Arkansas
Experience
Tesseract is a game development and visualization studio housed at the University of Arkansas. The core mission of Tesseract is the creation of immersive/game-based content for courses and research, with undergraduate and graduate student developers playing an integral part.